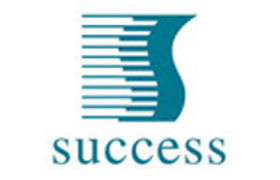 Wenzhou Success Group Co. Ltd Import & Export Department
More than 30 years of export experience
95% of output exported | 400 staff | OEM supplier
Home
> Business Registration Profile
Trade Show
Contact Supplier:

Add to Basket
Ms Lv, Laura
Sales Manager
Mr Du, Vincent
Sales Manager
Response Rate: High Avg Response Time: Less than 24h
Follow Supplier:

Follow Me
Business Registration Profile
The Business Registration Profile provides impartial and vital business metrics for all Verified suppliers on Global Sources Online. Using the Business Registration Profile buyers can easily compare key indicators and more efficiently manage risk. Suppliers with a Business Registration Profile have agreed to allow this information to be reported to help buyers streamline the selection and due-diligence processes.
The supplier information below has been obtained from relevant government agencies in the supplier's country and is subject to change without prior notice. Business Registration Profile verification procedures were conducted by Ease Credit a third-party credit agency.


On June 16, 2016
Registered Address:
(Chenggong Building) Liuhongqiao Road, Wenzhou
Incorporation Date:
October 30, 1997
Legal Form:
Other limited liability Company
Registration Agency:
Wenzhou Municipal Administration for Industry & Commerce
Registration Number:
330300000005364
Authorized Capital:
RMB30,800,000
Legal Representatives:
GU Wuji
Import & Export Licences Obtained:
Yes
Business Scope:
General operating items: sale of metal materials, building materials, decoration materials, chemical raw materials (excluding dangerous chemicals), printing materials, general merchandise (including bags & suitcases), cowhide, knitgoods & textiles, electrical machine mechanical equipment, autos (excluding sedans), motorcycles, computer fittings, office supplies, furniture, farm-oriented boron products; various trade show; leasing of own house; storage service (operation only by branches); import & export of goods and technologies (exclusive of those forbidden by state laws and administrative regulations; operation shall be subject to a license where stipulated by state laws and administrative regulations)
Business Permit Expiry:
October 28, 2025
Shareholders:
Wenzhou Industrial Supply & Sales Co., Ltd. Individual Share Holder Association (literal translation)
State-owned shares (Wenzhou Economy & Trade Committee) (literal translation)
Want a more detailed Credit Report on this supplier? Contact Us Now

This Verified Supplier's Business Registration profile has been independently verified with relevant government agencies
Supplier and product information updated April 21, 2017.
Submit your Buying Request with TradeMatch


Fast and easy to use

Receive tailored offers

Compare quotations

Close
Please select your preferred language:
If you wish to change the language or use the original language later, please refer to the header or footer for more language options.
Verified Manufacturer

The business scope of this supplier's independently verified Business Registration, as licensed by relevant government agencies, allows it to manufacture goods. View BR Profile
Supplier Capability Assessment

This supplier has a supplier audit from an independent 3rd party. View details

Click photo to download report
Back to Top